So has always it anything goes.
We are lucky to have 2 sponsors this time
&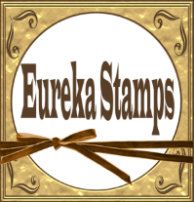 So on to my first of 3 cards for this challenge. This is a image from Patties store
Just love her she is called Mermaid Pattieboop & you can get her
here.
So have designed a background using Craft Artist & added all the turtles. I have coloured her & cut our because she is sitting on a shell. But mermaid can breath underwater so she sitting daydreaming!!! Have used a corner punch mated on to white & a Kraft card base. Added the sentiment has part of the background & a little bit of bakers twine to finish.
Thanks for looking
Here my other card for you.
So over to our other sponsor.
My first one is called
Girl Balloon holder.
I have made a side stepper card for her. Use a bright blue polka dot paper has the mat. Coloured her in yellows & oranges & added some balloons in her hand! The extras are the flowers, sentiment & the glitter.
I had to look up bluebonnet to see what colours to use. Blue with a hint of yellow in the middle, Cut out in circle. Matted on to a pale blue dolly & then on to a pale pearl card which I have embossed using a butterfly folder. My other extras are the butterflies which are form a tattered lace die, stamped sentiment, blue bow & the sparkler to finish.
Thanks for looking today