We have a new CUTE release for you.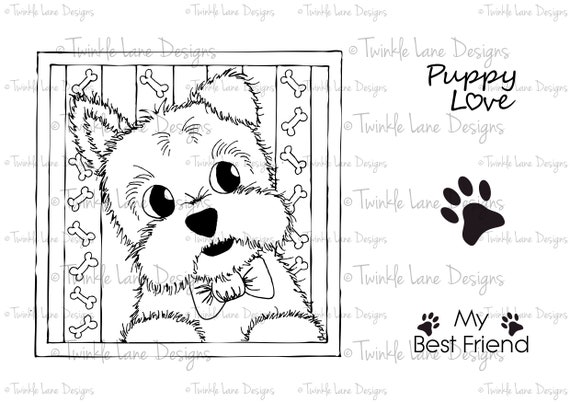 How CUTE !!!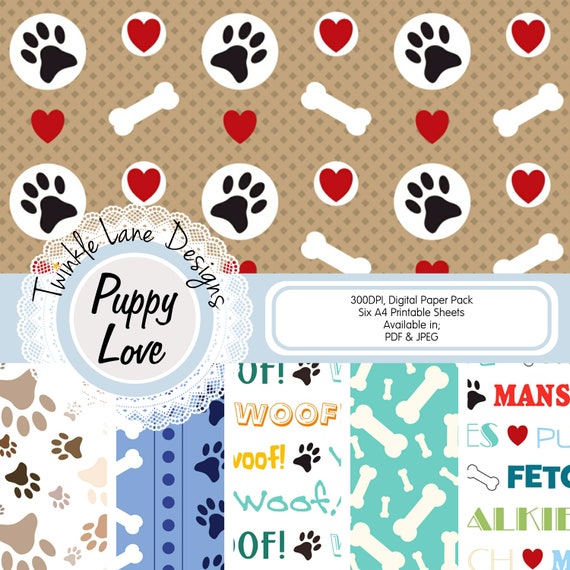 .
Here I have made a cute scrapbook for my new puppy using some of the papers,paw stamp & the sentiment.
This is a card I have made using the cute image & papers.
So I have made this middle stepper card with the word backing paper. I have coloured him in reds & teal with a touch of gold. I have added some bones to finish.